A New Edition for a New Mobility Landscape
Vulog's first edition of "7 Key Ingredients for Carsharing Success" was published right when the new mobility revolution started gaining ground globally, back in 2019. Much has changed since then - Vulog's reach has continued to grow in tandem with the revolution's momentum, our global footprint has grown tremendously, and our tech expertise has grown more acute and refined as a result.
The new edition of the "7 Key Ingredients" report incorporates insights based on these experiences, taking operators one step further in their quest for carsharing success. It is no longer about simply running a business - it's about achieving widespread adoption, peak performance, and maximum profitability. These are the measures of a successful carsharing service, and the 7 Key Ingredients described in the report are the keys to securing that success!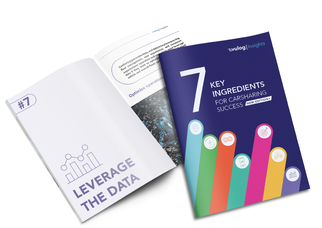 In this report you will learn -
Where and how to launch your carsharing service

Which decision-makers to integrate into your business strategy

How to diversify your offer (vehicles, service offer, etc.)

Best practices for leveraging data to increase profitability