Decrease operational costs while enhancing your service performance with AiMA+
While free floating carsharing services may lose balance throughout the day leading to unused assets and unmet demand, these challenges are perfectly avoidable. To achieve the ideal balance of supply and demand for a carsharing service, it's essential to have the right vehicle at the right location - powered by artificial intelligence, that's where AiMA+ comes in!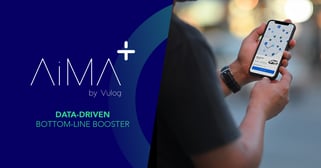 With AiMA+, you can achieve fleet perfection! AiMA+ is the AiMA you already know and love but with that extra layer of predictive intelligence, taking your carsharing service to the next level.
Its new AI-powered algorithm predicts idle time and powers two modules - Smart Pricing & Smart Ops - to ensure any carsharing service provider can boost fleet utilization and revenue while at the same time decreasing car sharing operational costs.
Want to learn more? Download our brochure now to find out how AiMA+ can grow your car sharing service!