Increase and secure recurring revenue by addressing the B2B market segment
We know that mobility service providers are constantly searching for innovative ways to boost their revenue streams and enhance their offerings. Especially today, when businesses are seeking cost-efficient ways to get their employees back on the move safely and sustainably.

That is why we at Vulog are pleased to announce the release of our new B2B Suite. Successfully tested by Poppy Mobility in Belgium, the B2B Suite enables mobility service providers to address this need by delivering the most advanced B2B service available on the market today.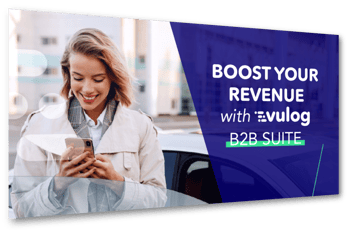 Interested? Download our brochure to learn more about how the B2B Suite will help you:
Maximize business performance with new & recurring revenue streams.
Enlarge your user base by eliminating the B2C first trip barrier.
Increase and secure your utilization rate with corporate agreements.