"Taking a Mobility Service"-Centric Approach to Future-Proof Your Business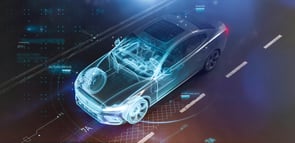 Looking to enhance your dealership business model? Ready to generate new streams of revenue and position yourself as a central player in the new mobility ecosystem?
Dealerships are experiencing a complete digital disruption due to industry megatrends including digitized retail, electrification, as well as new - and shared - mobility services. Incorporating advanced mobility technologies into your offer helps you stay competitive in this fast-paced environment.
Our manual guides you through the different challenges you may be facing and offers solutions to help you:
Meet your customer's needs
Generate new revenue streams
Boost productivity and efficiency
Become a key player in the new mobility ecosystem
Our insights based on 15+ years of experience means that we can provide you with the resources necessary to transform your business. This dealership manual, developed by our team of experts, will help you achieve your goals, every step of the way.
Download it now to get started today!