How should you determine which electric vehicle is the perfect fit for your shared mobility service?
We are convinced that every city and operator is unique. Whether you decide to launch in a bustling cosmopolis or island getaway, operate in a sprawling North American city or densely packed European metropol, target young millennials or professional executives, your needs depend on your specific context. Carsharing takes many forms but the one constant that remains is that your vehicle lies at the core of your service, which is why choosing the right one is key to your success.
As the leading technology provider for shared mobility services, experts at Vulog are here to help you distinguish your offering and guide you with the latest data trends to solve the key decisions you may face - starting with how to select the right EV for your carsharing service.
To assist you on your shared mobility journey, Vulog has identified the top ten EVs in carsharing across five vehicle segments (including micro cars, mini cars, compact cars, mid-size cars, and luxury cars). We turned to our partners in mobility to learn directly from the source to build this extensive guide, filled with expert analysis and industry expertise.

We would like to thank all of the vehicle manufacturers, mobility operators, and industry experts who participated in the development of this guide for their innovation, insights, and overall contribution to the shared, sustainable, and electric mobility revolution.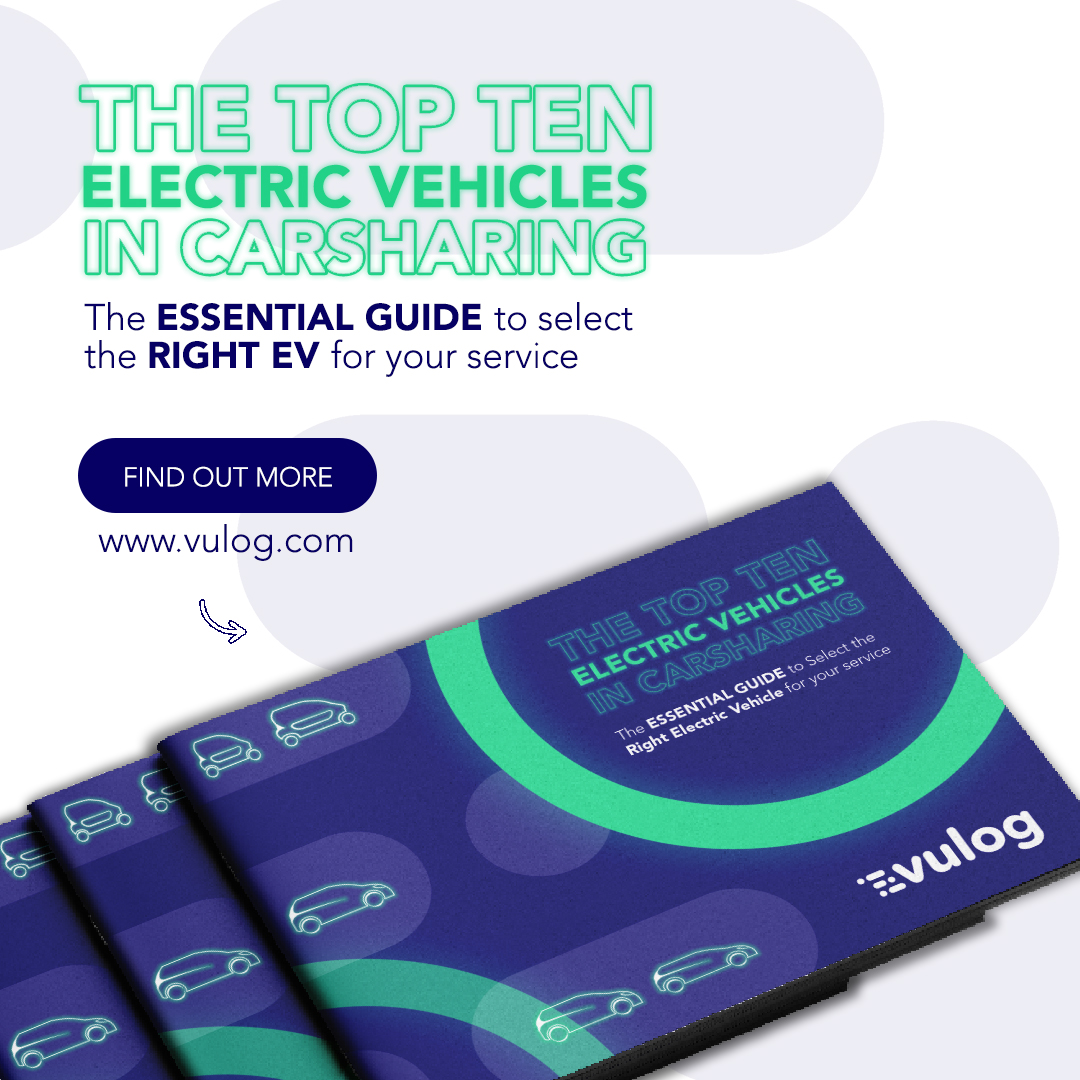 In this guide you will find:
Advice from the world's top experts in electric vehicle manufacturing and EV carsharing
A summarized account of the key features you need to know when selecting the right EV for your shared mobility service
Vulog's expert take on the performance of these EVs as well an analysis of the conditions under which they best perform
We hope this report provides you with the key information necessary to find the right EV partner to successfully launch, expand, or diversify your carsharing service as you join the movement to create a new, safe, and sustainable mobility option for your community.