How should you determine which electric moped is the perfect fit for your shared mobility service?
As the leading tech provider for shared mobility solutions, we at Vulog decided to turn to our partners in micromobility to learn directly from the source.
We would like to thank Askoll, Blitz Electricide, Govecs Group, Niu, Pink, Segway-Ninebot, Silence Urban Ecomobility, Torrot, and Unu for their innovation, insights, and overall contribution to the shared, sustainable, and electric mobility revolution.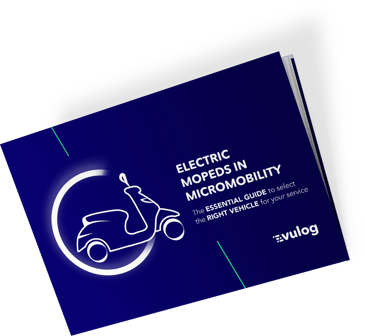 In this guide you will find:
Advice from the world's top experts in electric moped manufacturing
A summarized account of the key features you need to know when choosing a moped for your shared mobility service
Insights on critical topics such as vandalism prevention, user optimization, and more!