With new regulatory policies regarding CO2 targets growing in countries across the world and billions of euros in fines at stake, traditional carmakers must act fast and transform their practices now in order to maintain a competitive edge and avoid fines.
The EU set mandatory emissions reduction targets for new cars with legislation requiring all car manufacturers to achieve a fleet average of 95 grams of CO2 per kilometer for cars they sell in the EU by 2020. With potential fines, economic strains and legal repercussions looming in the near future, democratizing EVs stands out as a leading solution for carmakers when it comes to reaching the EU's mandatory targets.
This report takes a closer look at the impact of EU legislation on carmakers and explores important measures that may be taken in order to assist their efforts to minimize or avoid incurring significant fines, such as super-credits, eco-innovations and pooling.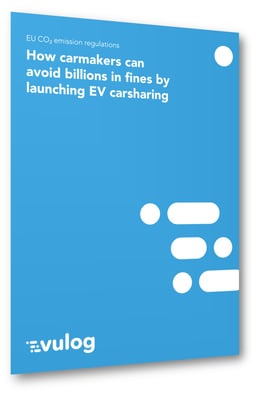 Download this report to:
Understand the most recent CO2 EU emissions regulations
Learn about the fines carmakers will face annually starting from 2020
Discover the benefits of entering the shared mobility market